The House of the Hungarian Millennium was opened with the exhibition about the history of the City Park.
We can get on to the Millennium underground opened as the first in the continent in 1896. It was not only the pride of the quickly developing capital, but also a technical innovation of transportation history winning international interest. Visitors travelling in the carriage of Emperor Franz Joseph stop during the virtual ride at the famous stations of the former Gizella Square (now Vörösmarty Square), the Opera, the Zoo, the Artesian Bath (that is the Széchenyi Bath today) .
Viewing the "pages" of the 24 square metre pop-up book of the exhibition, visitors become acquainted with the story of the Vajdahunyad Castle, the Zoo, the Széchenyi Bath and the ice rink. The moving images of the "pages" bring back the world of fairy tale book illustrations.
One of the most memorable elements of the exhibition is the life-scale figure of Archangel Gabriel from the Millennium Monument, as nobody had the opportunity, until now to make a selfie with a statue standing on a 36 metre high column!
Model of Liget Budapest Project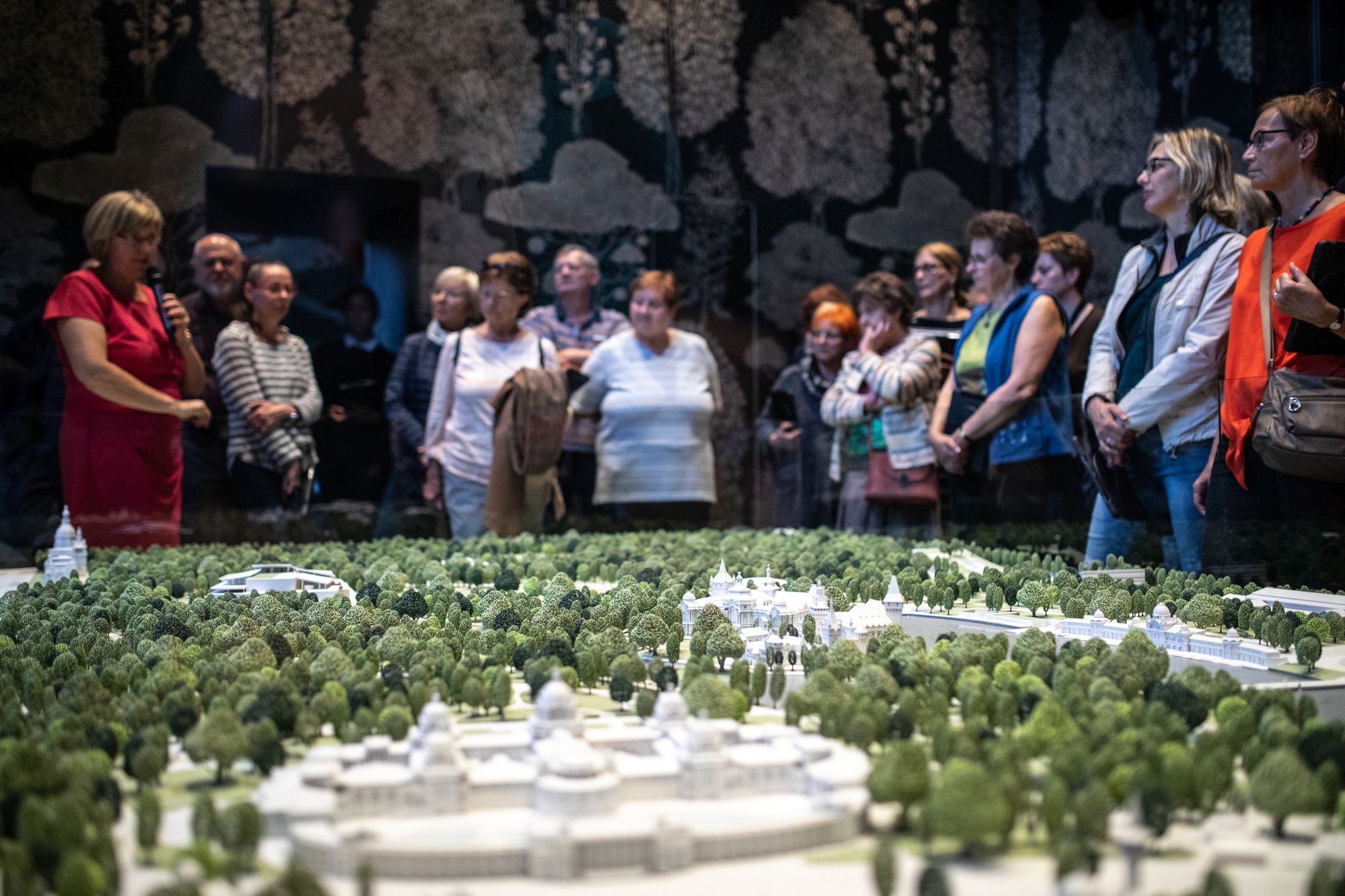 Liget Budapest Project, Europe's largest and most ambitious urban cultural development envisions the complete renewal of Budapest's largest and most iconic public park.
The model featuring the park and institutional developments of the Liget Budapest Project was included in the exhibition.
The model can currently be viewed at the Liget Budapest Visitor Center.